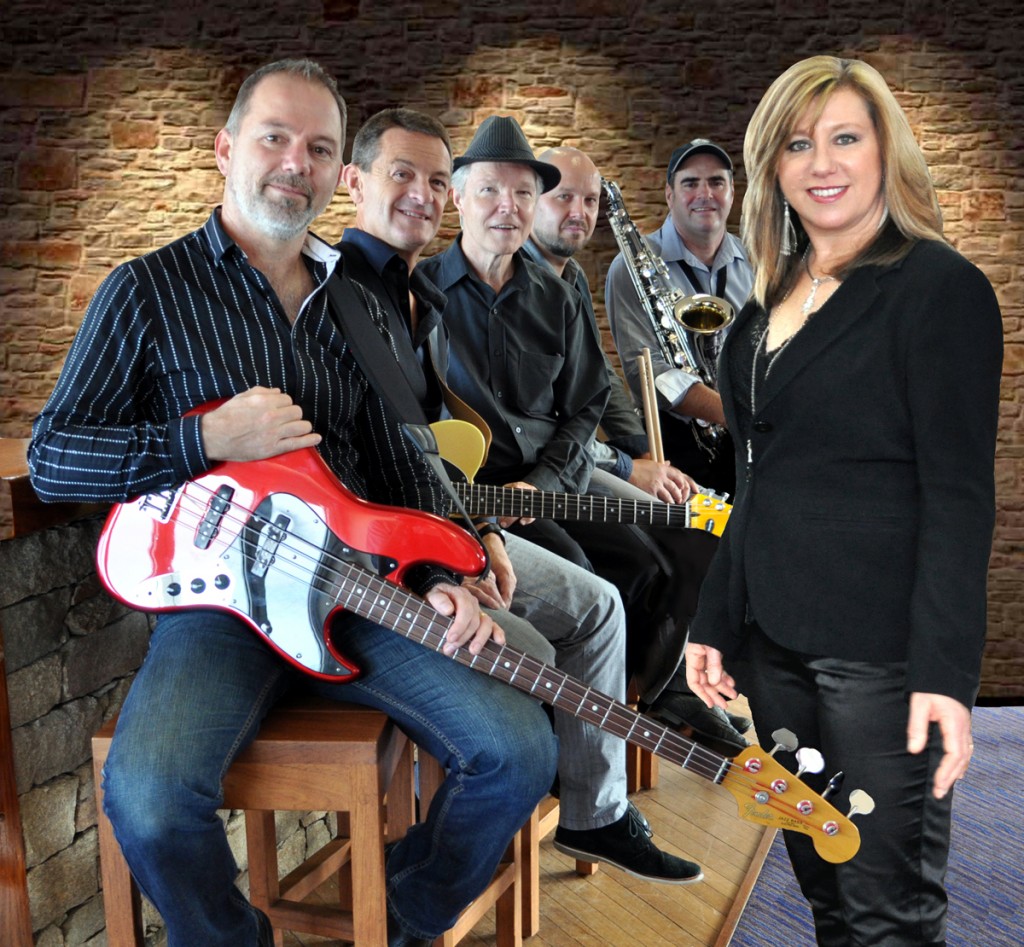 Vicky Turner: Lead Vocals
Vicky has been performing as a professional singer for over 20 years. She has sung with many different line-ups from Original Bands to Cover & Show Bands & Duo's, and now also performs with her own Jazz Trio. Vicky's passion lies mainly in Rhythm & Blues and Soul music although she's been known to belt out some great Rock classics & dance numbers as well. Growing up on Sydney's Northern Beaches amongst the rich pub culture of the area seeing bands like INXS, Midnight Oil, Renee Geyer, and so many others perform in venues long gone now, influenced her love of music and performance. Her voice has been described as powerful, bluesy, soulful, distinctive and spans a wide range of musical styles. She sites her inspirations from favourite artists such as Etta James, Renee Geyer, Stevie Wonder, Paul Rodgers, Bonnie Raitt, Aretha Franklin, K.D. Lang and more
Nick Miles: Guitar/ Backing Vocals
Nick is a guitarist steeped in the tradition of Memphis and Detroit soul. He likes to funk out with a bag of R&B licks derived from the likes of Steve Cropper, Nile Rodgers and Scotty Moore, sometimes deviating to quote Clapton, Hendrix and other more modern bluesmen like Bonamassa, Stevie Ray Vaughn and Robben Ford. Nick has a history as a cover-band guitar player, having gigged the pub and club circuit in Sydney for longer than he would care to remember and is a founding member of the soul/funk outfit, Soul Survivors. These days he likes to settle in a deep groove with the Vicky Turner Band rhythm section, playing the songs that are closest to his heart
Mik Mateljan: Bass Guitarist/ Backing Vocals
Mik has been playing bass for over 20 years, has been in numerous original bands throughout the 80's and 90's. Was tutored by the well-respected Sydney musician Jackie Orszaczky. Mik draws inspiration from listening to Bass player greats such as John Paul Jones, John Entwistle, James Jamerson, Donald "Duck" Dunn
Peter White: Keyboard/ Vocals
Peter performed in the original Australian cast of Jesus Christ Superstar, has played with Jon English Band/performed on T.V. shows for eg: Countdown & the Don Lane Show. He has had much recording experience incl. playing on an Album with Frank Bennett.
Will Kirkby: Tenor & Soprano Saxophones
Will is a 25 year veteran playing with the Harbord Diggers Big Band & Swing Orchestra in earlier years. Soul Survivor's … a rock, funk, soul band playing the Sydney rock circuit. Also the "Heavy Tones" a funk band situated on the central coast, he has also played in Cabaret bands on the Sydney club circuit.
Michal Siczynski: Drums – Drums
Michael has been playing drums over last 15 years with the variety of soul, blues, funk, roots rock reggae original and cover bands in Australia and in Poland.
Previous VTB Band Members:
A BIG THANKS!!! to all our other VTB band members over the years…. We started out with Andrew (Robbo) Robertson – drums, Tim O'Reilly – Guitar, Andy Taylor – Guitar
Then….Simon Abbott – Drums, Mark James – Guitar, & David Every – Drums – You all Rock!!!! Love you guys!